KW VW Arteon 4Motion Coilover V2 with DCC
Description:
KW VARIANT 2 COILOVERS
More adjustability for increased performance or more ride comfort with outstanding looks. Featuring TVR-A adjustable rebound damping technology.
The KW Variant 2 "inox-line" coilovers are the perfect solution for drivers who want more than just outstanding looks and adjustable ride height. In addition to the stainless steel coilover struts, and corrosion-resistant components built for long term durability, the KW Variant 2 coilovers give you the ability to adjust the rebound damping characteristics with 16 clicks of adjustment allowing the fine tuning of the ride comfort or performance to their satisfaction.
SPECIFICALLY ENGINEERED SETUP – FACTORY PRESET DAMPER SETUP WITH ADJUSTABLE REBOUND DAMPING
As with all KW coilovers our engineers develop vehicle specific damper settings which undergo comprehensive testing on the Nürburgring Nordschleife and in our KW 7-post Driving Dynamic Test Center. With a KW coilover kit the driving experience is more dynamic and direct. With the rebound adjustability on our KW Variant 2 coilovers you can have more direct influence on the handling or comfort of the car. With 16 precise clicks you can adjust the KW dampers (firmer or more comfortable) without affecting the the compression damping fine tuned by our engineers.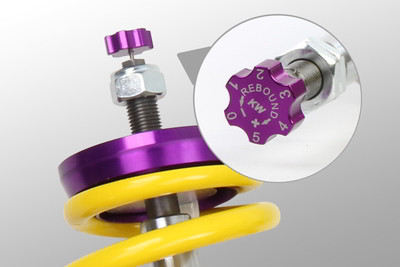 REBOUND ADJUSTMENT ON THE FRONT AXLE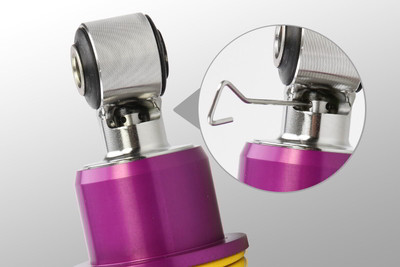 REBOUND ADJUSTMENT ON THE REAR AXLE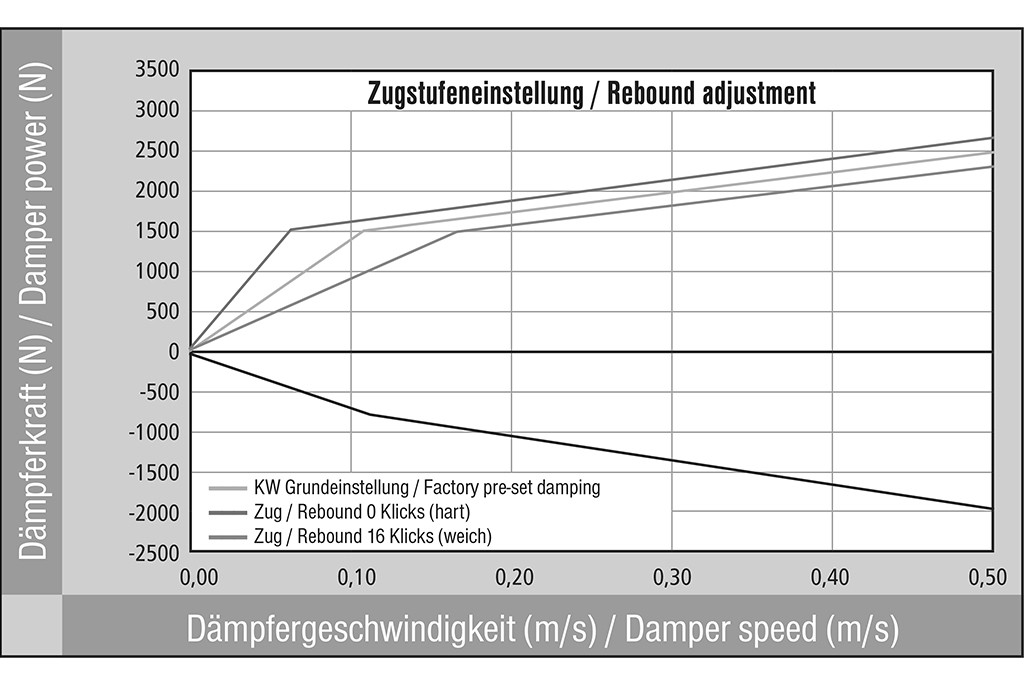 TVR-A Technology:
The two-stage, patented TVR-A (Twin Valve Rebound - Adjustable) technology enables a small volume of oil to flow through an adjustable, conically shaped, low-speed bypass during low damper speeds, while in the case of higher damper speeds, the main rebound stage valve opens allowing a larger volumn of oil to flow. This provides a big improvement in terms of ride comfort without influencing the safety-relevant high-speed range. There are 16 precise clicks available for individual settings, so you can choose between more comfort or more body control.

CONTINUOUS RIDE HEIGHT ADJUSTMENT
With KW Variant 2 coilovers you can achieve maximum lowering within an approved lowering range that ensures a proper functioning suspension and adequate travel after your car is lowered. Even after years of use you can easily adjust the ride height thanks to the dirt resistant trapezoid thread and composite adjustment collar.
THE BENCHMARK FOR COILOVERS
KW Variant 1 "inox-line" coilover rewards the sporty driver with its harmonious pre-configured setup. For each vehicle our engineers develop a specific damper setup and spring rate to increase the driving pleasure with an optimal balance of sportiness and practicality. As with all KW coilovers, the engineers at KW develop the vehicle-specific KW damper tuning and spring rates with comprehensive testing on the Nürburgring Nordschleife and in the KW 7-post chassis dynamics test center.
ou are not buying a mass produced, generic coilover kit, a KW coilover has been developed specifically for your particular vehicle. As a manufacturer, KW uses only its own resources, high quality components and the damper technology that has all developed in-house. With the KW Variant 2 "inox-line" coilovers, body roll will be reduced during compression giving you the benefit of a more genuine and direct sporty handling while driving.
Our experience means your driving pleasure

For over 20 years, KW automotive has been the market leader and driving innovation as a manufacturer of individual suspension solutions for the road and in all types of motorsports. No matter where in the world, gearheads, automobile manufacturers and reputable tuners rely on our KW coilovers "Made in Germany".
Every KW coilover kit undergoes extensive stress testing before production and is developed and manufactured exclusively in our company headquarters in Fichtenberg, a small in town in Germany, to meet the high standards of our KW quality management. For us as a German manufacturer, it goes without saying that our KW coilover kits will exceed the original equipment manufacturer quality, and offer useful and innovative solutions. With an application list comprising more than 4,600 options KW guarantees an outstanding selection backed by our Limited Lifetime Warranty.
KW VW Arteon 4Motion Coilover V2
Special order product(s), please allow an additional 10-15 days delivery. For more detailed information please contact HKP Tuning
| Year | Make | Model/Submodel | Engine | Details |
| --- | --- | --- | --- | --- |
| 2019 | Volkswagen | Arteon SE | 2.0l L4 DLRB | AWD, Hatchback |
| 2020 | Volkswagen | Arteon SE | 2.0l L4 DLRB | AWD, Hatchback |
| 2021 | Volkswagen | Arteon SE | 2.0l L4 DLRB | AWD, Hatchback |
| 2019 | Volkswagen | Arteon SEL | 2.0l L4 DLRB | AWD, Hatchback |
| 2020 | Volkswagen | Arteon SEL | 2.0l L4 DLRB | AWD, Hatchback |
| 2019 | Volkswagen | Arteon SEL Premium R-Line | 2.0l L4 DLRB | AWD, Hatchback |
| 2020 | Volkswagen | Arteon SEL Premium R-Line | 2.0l L4 DLRB | AWD, Hatchback |
| 2021 | Volkswagen | Arteon SEL Premium R-Line | 2.0l L4 DLRB | AWD, Hatchback |
| 2019 | Volkswagen | Arteon SEL R-Line | 2.0l L4 DLRB | AWD, Hatchback |
| 2020 | Volkswagen | Arteon SEL R-Line | 2.0l L4 DLRB | AWD, Hatchback |
| 2021 | Volkswagen | Arteon SEL R-Line | 2.0l L4 DLRB | AWD, Hatchback |
Other fine products