Street and Competition Racing Seats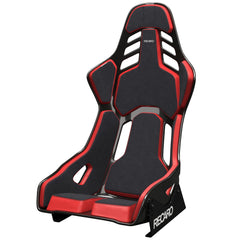 Your choice of car seat is probably one of the most important decisions you have to make when modifying your vehicle.  Sure your seat from factory might be cozy, warmth your back and may even give you massage. All great when you are on your way to or from work. Once you hit the car shows or chase the extra time on the track, these seats will no longer do the trick.  They are too heavy, have minimum lateral support,  don't have enough adjust ability or provide the safety standards the FIA requires.  
We offer Street DOT approved as well as Off road and Race competition FIA compliant seats that are HANS®/FHR compatible.
From sleek modern Lather Sport Seats to Ultralight Carbon Fiber shell construction, you will find it here.