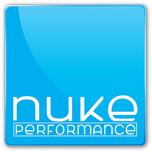 The original Swedish manufacturer of high performance car tuning parts, since 2004.
We believe in performance and motorsport
To us, passion is defined by true believe in performance. Nuke Performance is the by-product of a lot of sweat and tears that has shaped our knowledge and experience. Our commitment to develop the best of performance products comes from our history, our real world experiences and our passion.
Developed in close association with professional racers
Since 2004, Nuke Performance has designed and manufactured premium, long-lasting, durable, high-performance fuel accessories and other high end products for the serious racer. Nuke products continue to be developed in close association with professional racers worldwide. This way our products connect directly to what motorsport demand and it unique requirements of both function, design and quality.