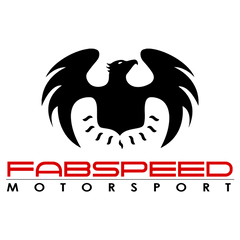 25 Years of Revolutionizing the Industry
Here at Fabspeed Motorsport, we are dedicated to delivering our customers the highest quality performance upgrades with the industry's best lifetime warranty. We have over 25 years experience designing, engineering and installing high performance exhaust systems, air intake systems and ECU tuning for the world's most coveted exotic cars. All of our products are designed and engineered right here in Fort Washington, Pennsylvania by our very skilled and passionate fabricators.
Mission Statement
Our sole mission is to design, engineer, and provide the world's finest performance products and tuning for sportscars tailored to the desires of our customers. Our dyno-developed, racetrack and road tested upgrades curate a superior symphonic sports car sound and the greatest performance gains known to the world-wide sports car community, backed up by a Lifetime Warranty. 
Key Objective:
We strive to make quality and performance personal. With 25 years of experience, millions invested in CNC manufacturing equipment, and a drive for performance, results, and continual improvement, we can be sure you are getting exactly what you need to make your experience unique. If we don't make a product you are looking for, our objective is to research, design and engineer a product that compliments your unique lifestyle.