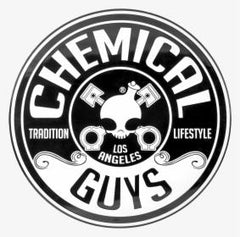 Chemical Guys are more than a brand, it's a lifestyle with a worldwide following. Driven by adventure, a passion for shine, and a love for the road ahead, we welcome any and all who share this passion to become part of our family.
When we started, we decided to wipe the slate clean and start off fresh with the simple idea to make the best quality chemicals manufactured right here in California to the highest quality standard. Over the years, we have grown into so much more: a huge library of detailing knowledge, a benchmark in the industry, group of friends with one common passion.
What drives us is a passion for shine. Speed is aerodynamic elegance at its finest; the brilliant artistry of curved metal sheets welded together and fueled by horsepower, freshly dipped chrome, curved crystal-clear glass, the smell of new hand-stitched leather, and the sparkle of a freshly waxed auto is what fuels us. It drives us to innovate, invent, and teach, because to us, success is to build not a company, but a worldwide family whose sum is greater than all of its parts.
From exclusive small-batch waxes to cutting edge hybrid coatings, nano-polishes, and ceramic sealants, we do more than innovate in the industry, we redefine it. At Chemical Guys, we don't just manufacture the highest quality chemicals here in California, we specialize in manufacturing unique solutions in an ever-changing industry.