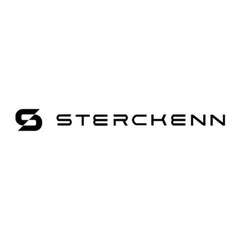 Sterckenn is company driven by passion, specializing in manufacturing high-end carbon fiber parts for BMW vehicles.
We design, engineer, and produce all of our products in Europe. Our suppliers are among the best and most respected in the E.U.Our team is dedicated to excellence and is highly knowledgeable about BMW automotive design. With years of experience in the industry, we have the savvy to deliver the best quality products.
Sterckenn products are designed to enhance the genuine styling of BMW vehicles. Our aero packages give an aggressive look to clients' vehicles without losing proportions – the crucial element of every car.
All of our products are manufactured with the highest quality standards. We use 100% prepreg carbon fibre technology. Prepregs have unique properties as they are cured under high temperatures and pressures. Autoclave curing gives the best possible strength, rigidity and surface quality.
Sterckenn's manufactures high quality prepreg carbon fibre aerodynamic parts, all of which are manufactured in Europe. We have designed and engineered dedicated splitters, front lip, rear spoiler and diffusers for BMW M3, M4 (F80/F82) and M5 (F10). Our products give aerodynamic downforce while maintaining standard usability.