Brixton Forged PF10 TARGA SERIES 3 PIECE STEP-LIP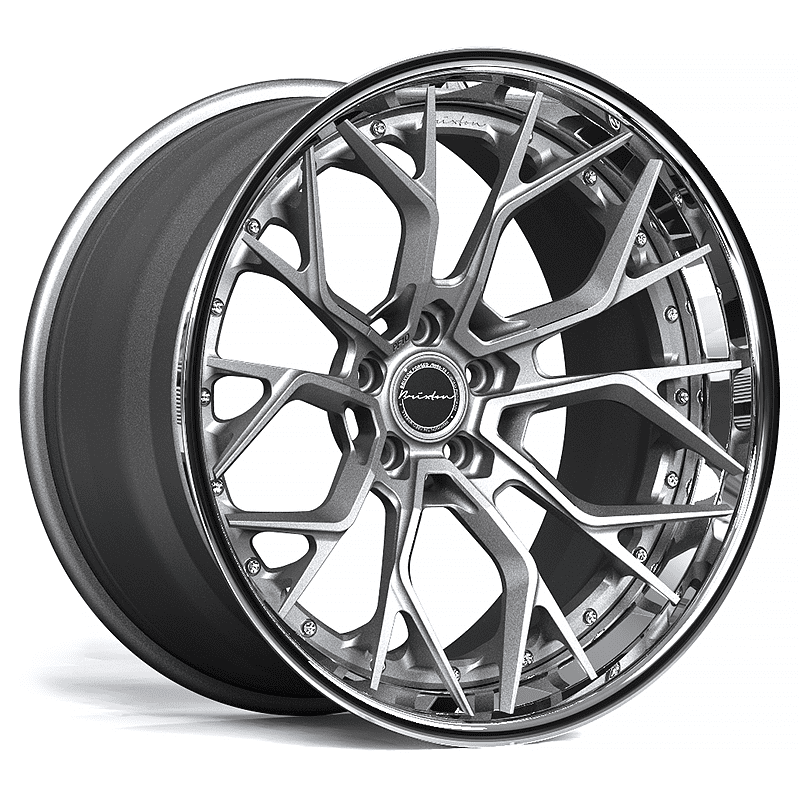 Brixton Forged PF10 TARGA SERIES 3 PIECE STEP-LIP
Request a price or more information on the product by filling out below.
Description:
PF10 TARGA SERIES
3 PIECE STEP-LIP
The Brixton Forged Targa Series combines the technical engineering of our lightweight 1-piece UltraSport+ Series with a 3-piece deep concave construction. The Targa Series features weight reduction floated spoke ends, lightweight step lip rim halves and backpad pocketing; all of which are designed to increase dynamic cornering response, acceleration, and decrease overall stopping distance.
Each Targa Series model is individually designed and engineered specifically for performance supercars, sedans and SUVs.
SPECIFICATIONS:
Diameters: 18.0" – 24.0"
Widths: 6.0" – 16.0"
Construction: 3-Piece, Deep Concave
Rim Halves: Step-lip / Reverse-lip optional
Hardware: Hidden Only*
Weight Reduction: Pocketing / Floated Spoke Ends
Finish: Custom (click to view finish options)
For pricing and custom renderings to see this wheel on your vehicle, please contact shop@hkptuning.com
NOTE: This product will be custom built-to-order and therefore cannot be cancelled and/or returned once the order is placed! Build Time can vary, but is expected to be within 6-10 weeks or less.