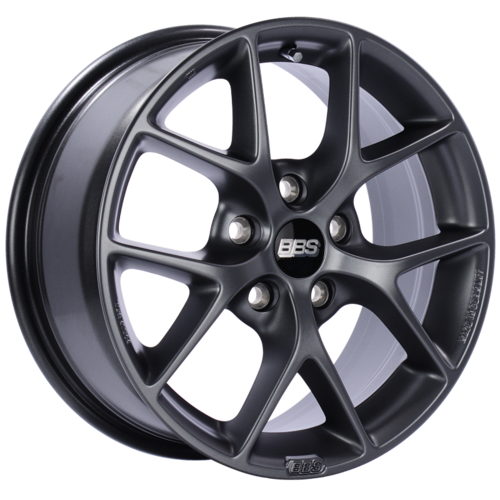 BBS SR 011 16x7 5x112 ET48 Satin Grey Wheel -82mm PFS/Clip Required
Description:

DESIGN LINE
To produce a really perfect and long-lasting wheel, it is essential to have a top-quality casting blank. BBS uses the low-pressure aluminum casting technique to manufacture our base light alloy wheels. As with all our products, the stiffness to weight ratio is also achieved with our cast wheels.
Wheel Technology:
One Piece Counter Pressure Cast Wheel - Weight optimized by FEM analysis
Does this fit my vehicle? Please use the below link to check
https://www.bbs-usa.com/application_guide/#/index
About BBS:
BBS was founded in 1970 by Heinrich Baumgartner and Klaus Brand in the town of Schiltach located in the Black Forest of Germany. The founders of the company were amateur racers looking for performance gains on the race track. Fiberglass body panels were initially developed as a way to reduce weight, then the focus went to reducing unsprung weight with the development of an innovative three-piece racing wheel. This strongly positioned the company in the motorsports sector gaining the attention of factory racing programs including BMW. The company continued to expand steadily and also added road wheels to the program. In 1983, the original 3 piece "RS" design wheel was launched and this design is still an icon in the wheel industry today. Performance and technology remain as the driving force inside the company. "Technology through Motorsports" is still the BBS moto.
Today, BBS is not just a small company located in the Black Forest region of Germany. BBS has a worldwide presence and we design, test and manufacture all of our own products and technologies.
BBS SR 16x7 5x112 ET48 Satin Grey Wheel -82mm PFS/Clip Required

Other fine products