AMS Performance Alpha Performance Mercedes-Benz 2.0L M133 AMG Carbon F
AMS Performance Alpha Performance Mercedes-Benz 2.0L M133 AMG Carbon Fiber Cold Air Inlet Duct & Air Box Lid
SKU:
ds_HXXP_ALP.19.08.0003-1
Description:
Smooth Design And Unobstructed Airflow
In an effort of cost savings your 2.0L M133 turbocharged engine comes equipped with a plastic air duct which is corrugated on the inside disrupting flow. To make matters worse it also features a big support "pillar" in the middle of the airflow path to keep the flimsy plastic from collapsing which hinders power output. With the Alpha Carbon Fiber Cold Air Intake Duct we eliminated these restrictions supplying your hungry engine with all the cool air it needs!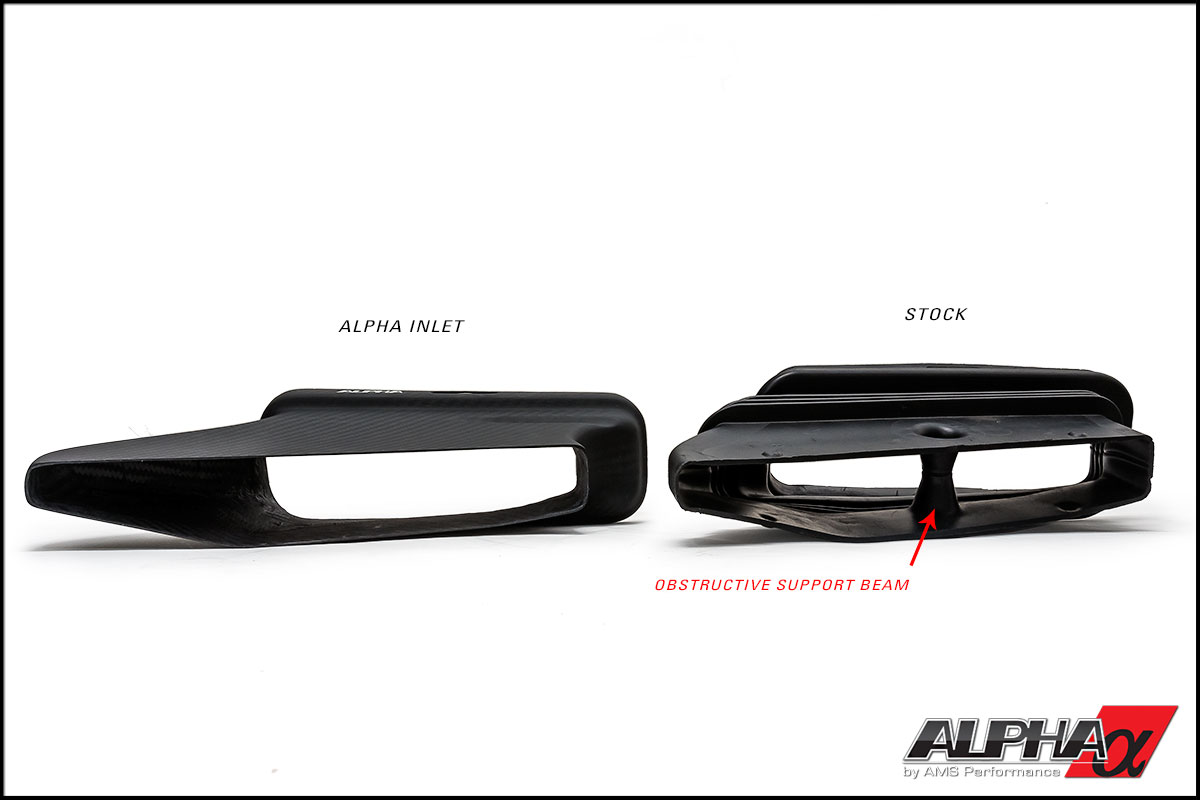 Cool Air For Your Hungry Turbocharged Engine
Often aftermarket intake systems feature an open air filter element in the engine bay which draws in hot air which actually reduces horsepower. While this might net you some power on the dyno with your hood open to outside air, when you drive down the road performance is hindered by hot air from the engine bay. By taking full advantage of the cool outside air provided by a sealed air box you reap the benefit of maximum power as you fly through the gears of your Speedshift DCT 7-speed transmission.
Easy, Non-Invasive Installation
The Alpha A45 AMG Carbon Fiber Cold Air Inlet Duct & Air Box Lid requires no cutting or permanent modifications to your car.
The Difference Is in the Details
We took the time to match the carbon fiber weave pattern and finish to match your 2.0L M133 AMG engine cover. In addition the Alpha logo matches in color to the AMG logo and trim found under the hood giving you a super clean look that will be sure to impress your friends!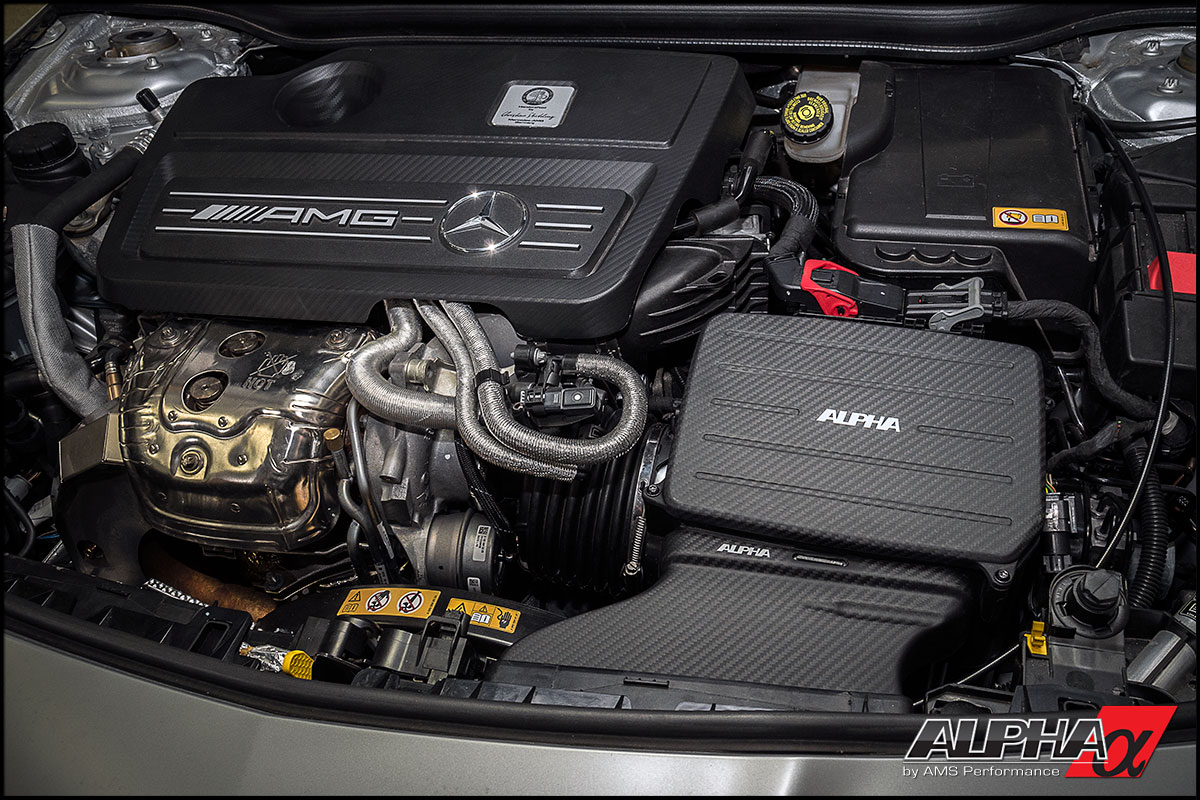 Optional Performance Air Intake
Getting cold, dense air to the air filter is only part of the battle. The biggest restriction in the air intake system is actually the 2.6″ factory inlet to the engine. This is why we designed the Alpha 2.0L M133 AMG Performance Air Filter & CNC Aluminum Adapter. Our engineers designed a robust 4″ CNC'd billet aluminum replacement with a smooth transition to remove this significant bottle-neck in the system. Couple that with a purpose built, synthetic high-flow dry media filter means you won't have to buy those cheap factory paper filters down the road. Implementing this alone nets 20+HP gains!
Do it right the first time, order your Alpha Performance 2.0L M133 AMG Carbon Fiber Cold Air Inlet Duct & Air Box Lid today!
Exclusive Benefits
---
Replaces factory ducting for cool air charge and maximum power

Reduces turbo lag

Smooth transition for best airflow

No computer tuning needed

Installs in 10-15 minutes
Kit Instructions
---
Alpha Mercedes Benz 2.0L M133 AMG Carbon Fiber Cold Air Inlet Duct & Air Box Lid Install Instructions can be downloaded

 

here.
Note: Instructions are labeled CLA45 but are applicable for this installation.
Applications
---
W176 2013-2018 Mercedes-Benz A45 AMG
C117 2014-2018 Mercedes-Benz CLA45 AMG
X156 2014-2019 Mercedes-Benz GLA45 AMG
Other fine products