Recaro Aftermarket and Motorsport Seats | Recaro Racing Seats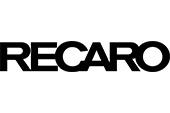 Wilhelm Reutter founded his body shop in 1906. Ever since, we've been obsessed with custom mobility, and Reutter's passion lives on in the first two letters of our brand as well as in everything we do.
We're all about making driving safer, more comfortable and more controlled – a driving experience that you can really feel. We put people first. Every time.
We're equally obsessed with motorsport. Whatever record you broke yesterday, you aspire to beat it today. That's why we're constantly looking for ways for you to shave a little time off your next lap – safely. Winning is one thing. But to be a champion, you need to keep learning and developing.
Our seats are more than just a set of components. They're made of innovation, quality, premium materials, craftsmanship and a serious passion for cars. From the ultimate in comfort and ergonomics to uncompromising sporting flair, our products are as diverse and exacting as the individuals who buy them. And always in the quality you expect from RECARO. Choose cutting-edge performance that puts you in the driving seat.
Enjoy the ride!